Shopping for production equipment is difficult. It's expensive, and you can never tell how something is going to perform based on the description. And believe me, I'm hard to please. VERY hard to please.
With that said, this is gear that, having purchased, I use all the time. Cameras come and go, but good lighting and support equipment is forever (almost). I've kept this list very short, because I've found that you really don't need that much to do a good job. If you have a big project like this one, then hire someone with a grip & lighting truck. Otherwise, stick to what you can carry with you easily.
If you're trying to get the job done, on a budget, and suffering from the paradox of choice, I hope this will ease your pain. All links go directly to B&H Photo Video, the only place I buy gear (except cables. Buy cables and from Monoprice.com.)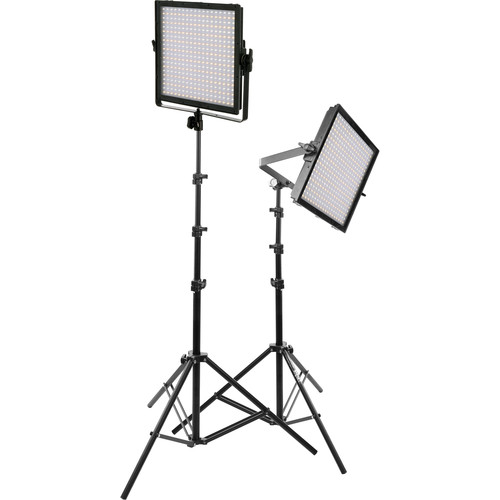 Genaray SpectroLED Essential 360 Bi-Color LED 2-Light Kit
For many years, the biggest problems with video lighting were matching the color of the ambient light, and finding a power source. These lights solve both those problems! Not only can you adjust the color output of the lamps to match the mix of daylight and tungsten light in whatever environment you're in, you can even run them (for a surprisingly long time) off batteries!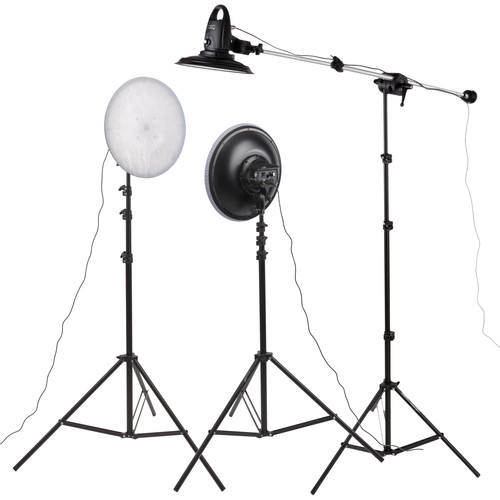 Genaray LED Three-Light Interview Kit
This three-light kit (complete with stands) is not color-adjustable, but gives you a bit more firepower for about the same money. Of course, these lights can be used for much more than interviews. Consisting of two larger lamps and one smaller one, the Genaray kit gives you a matched set of daylight-balanced, dimmable, lightweight lamps that generate almost no heat.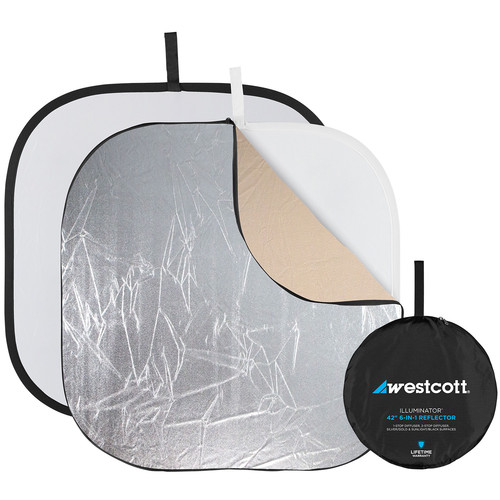 Westcott Illuminator Reflector Kit 6-in-1 – 42″ Square
This type of product is one of the best values in lighting. It comes with two collapsible frames, one containing a silk with "Full-Stop Diffusion," and the other containing a silk with "Two-Stop Diffusion." You can use those silks as they are, or you can zip them into a tight sleeve that gives you either Silver, Gold, Sunlight (interwoven silver and gold) or Black. If you take care of this, and store it in its bag, it'll last virtually forever.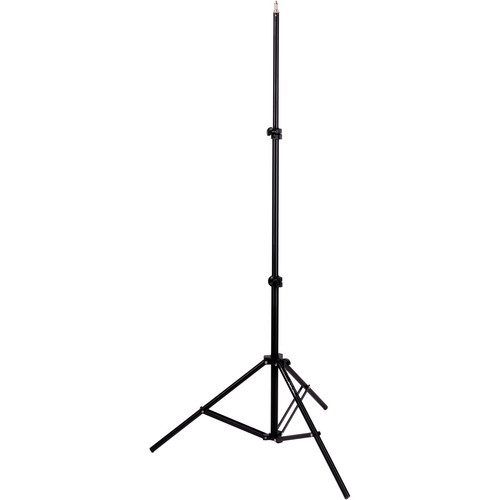 Light Stand, Black – 6
You can never have too many light stands. At $20 each, these Impact stands are a good deal.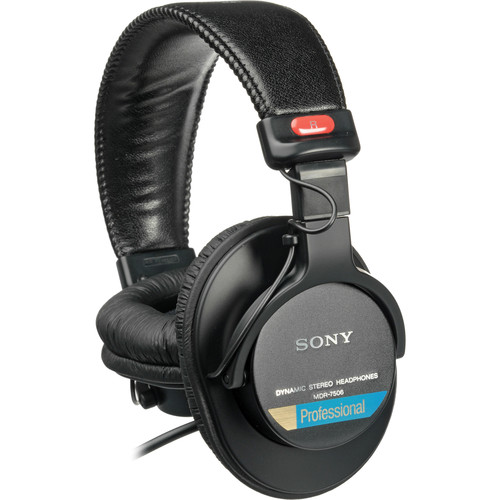 Sony MDR-7506 Professional Monitor Headphone
Regardless of what camera, mixer or microphones you're using, you'll always need a pair of quality headphones so that you can feel confident about the quality of audio you're capturing in the field. These Sony headphones have been an industry standard for over two decades, and with good reason. Bonus: they fold up into an included pouch for easy packing.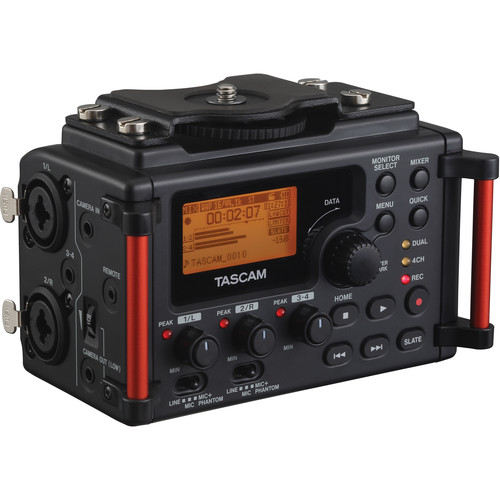 Tascam DR-60 Digital Audio Recorder
If you're working with a DSLR or even a pro-level camera like the Blackmagic 4K Production Camera, the audio you record on the camera is just not going to be acceptable quality. You need an external recorder that you can feed your microphones into, and that you can use to feed a reference track to your camera. This little gem from Tascam is the best value I've found.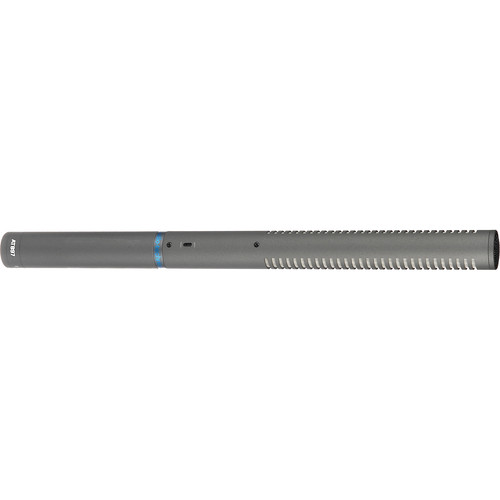 Audio-Technica AT897 – Short Condenser Shotgun Microphone with Shock Mount & XLR cableAsk two audio operators which microphone you should use, and you'll get three different opinions. There are countless microphones, each incrementally better suited to one application than another. However, to simplify the "what should I buy" problem, allow me to suggest the venerable AT897. This microphone is well-suited to DSLR filmmaking for several reasons:

1) It has a good, clean sound without excessive bass or treble.

2) As a shotgun microphone, it is very directional – meaning that it is designed to pick up whatever sound it's pointing at, and largely ignore everything else.

3) It can be powered either by a field mixer/preamp or by a simple AA battery. This is a big advantage for times when you don't have phantom power available, or if you're working with a lower-end mixer that generates noisy phantom power.

4) The microphone is physically small enough to mount on top of a DSLR for run-and-gun shoots without getting in the way, or being visible by the lens.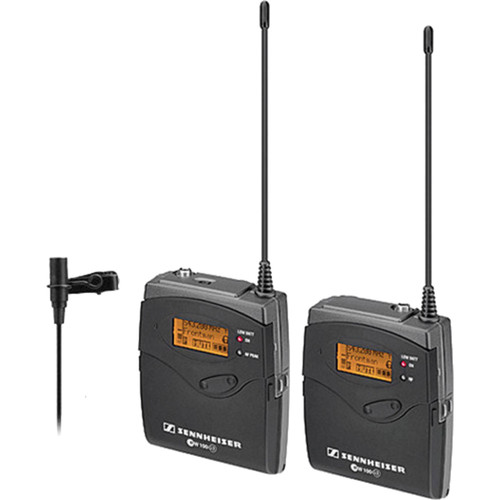 Sennheiser G3 Wireless Lavalier Microphone System

A good wireless mic is a huge asset to an audio kit. At just over $600, this product isn't the cheapest one out there, but it's rugged, compact, and has great sound. If you buy more than one of these mic kits, be sure to get ones on different frequencies. Read my full review here.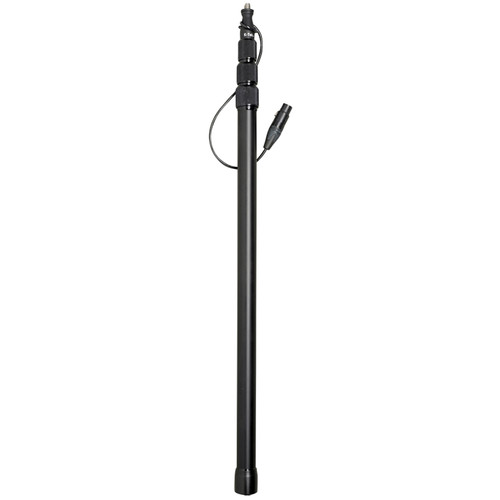 K-Tek KE-89CC Aluminum Boompole with Internal Coiled XLR Cable
A good "fishpole" boompole will make your life a lot easier, particularly if you to boom an interview or dialogue by hand, as opposed to putting the boom in a stand. I recommend getting one that has an internal cable, so that you don't have an audio cable hanging down and getting in the way. The higher-end models are made of carbon fiber, which is great, but if you're not planning on carrying it around all day, aluminum isn't that much heavier. Be careful too: some of the cheaper ones don't extend very far, so you want to look for one (like this) that has at least a good 7′ range.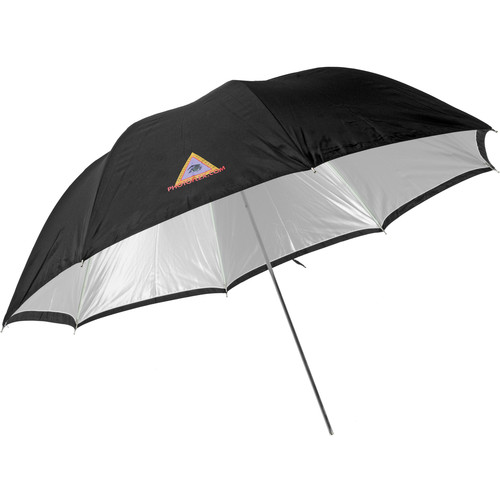 Photoflex Convertible Umbrella – 60″
I'm a big fan of white umbrellas, because they can be paired with inexpensive lights – such as the Genaray LED Three-Light Interview Kit – to produce great images. This is the actual umbrella that I use, and I love it.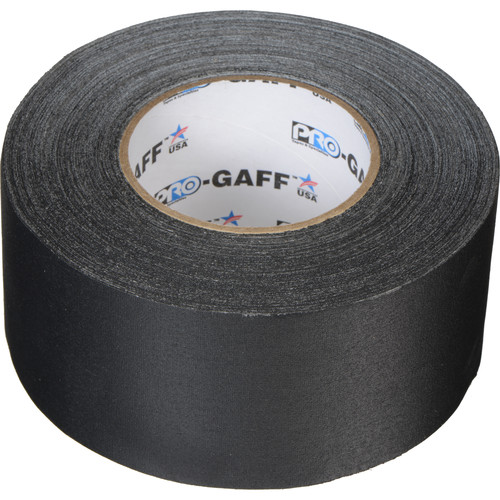 Gaffer Tape – Black – 2″ x 60 YardsSooner or later, you'll need Gaffer Tape. It's the production equivalent of duct tape, except it doesn't leave a sticky residue like duct tape, and it won't take the paint of (most) walls. Whether you're taping cables to the floor for safety, taping equipment together for an emergency, or just holding things together, gaffer tape is the only product that will hold securely, and then peel off without leaving a mess behind.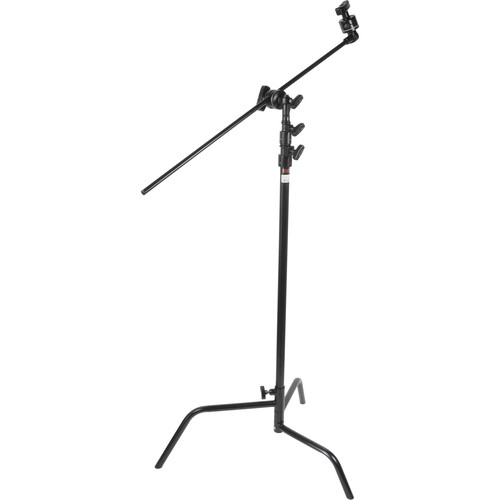 Matthews Hollywood C-Stand Grip Head Kit, Black – 10.5″ (3.2m)You can live without C-Stands for a while, but eventually you'll want to invest in a couple of them. The ubiquitous C-Stand with grip head can be found on virtually every professional film or photo set for one simple reason: it works. You can use it to securely hold lights, microphones, backgrounds, pieces of foamcore … anything you can imagine, and everything you'll eventually need to.